FAQ
Find a Guide
Welcome to the reservation page for Midnight Mass Tickets!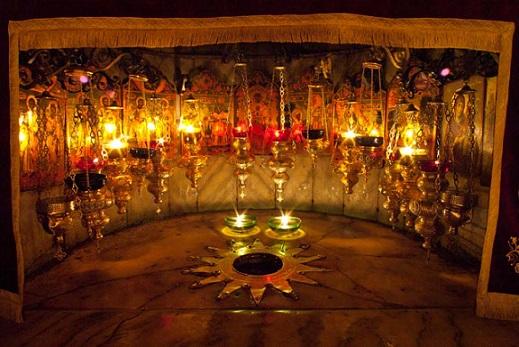 Please note the following before submitting your application:

- Please apply only 1 time per person. If a name appears more than once, both applications will be denied. This is to give everyone the same opportunity for receiving a ticket.
- Tickets are not granted first-come, first-serve. Tickets are granted by lottery.
- The Church of St. Catherine is not handicap accessible and seating is limited. Please consider this as you apply. It is not possible to make special accommodations.
- Children under 13 years will not be admitted.
- Agencies should not apply for a group. Agencies should instruct their pilgrims to apply directly through the online application if they wish to attend the Midnight Mass. Groups will not be admitted. Instead, groups with a priest should make Mass reservations for the Shepherds' Field or Milk Grotto through the FPO online system.
- Religious Sisters and Brothers serving in the Holy Land should not apply online. Please contact the FPO (midnight-mass@cicts.org) or call (02-627-2697) during office hours (Mon – Fri 9.00 – 13.00) to register. PLEASE DO NOT SEND THE FORM FOR INDIVIDUAL SISTERS OR BROTHERS. ONE APPLICATION FORM SHOULD BE SUBMITTED PER COMMUNITY.

Tickets for Bethlehem Midnight Mass are FREE OF CHARGE!